Page 157 of recipe book
A simple recipe where I beat 4 egg whites until stiff then while continuing to beat, I added 2 dessertspoons natvia and a teaspoon of cinnamon and 600 ml of vanilla no fat/sugar yoghurt. Once mixed and put in serving glasses and chilled.
The result was average, a 3/10.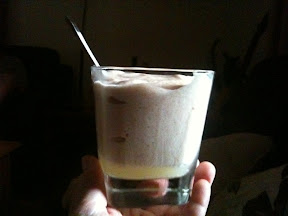 A watery layer settled on the bottom and spoiled it for me. The top was okay but I probably won't make this again.
- Posted using BlogPress from my iPhone